The last day of our fall season was Wednesday.
I can't believe how quickly time has gone by.
This is what I wore on Fall's final day.
It was basically just an excuse to wear my awesome tights!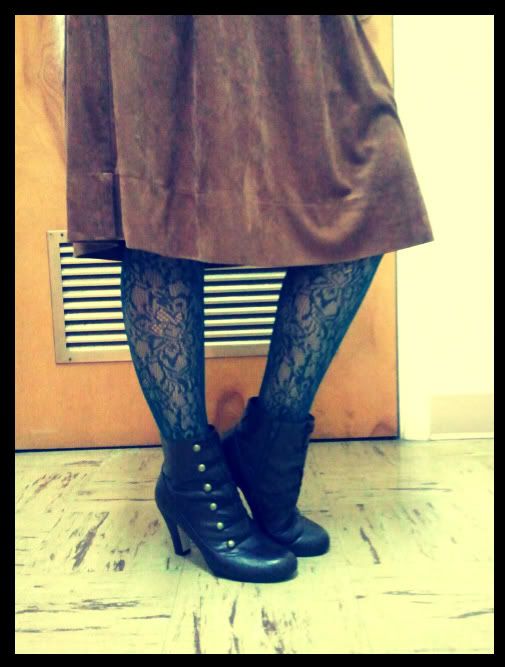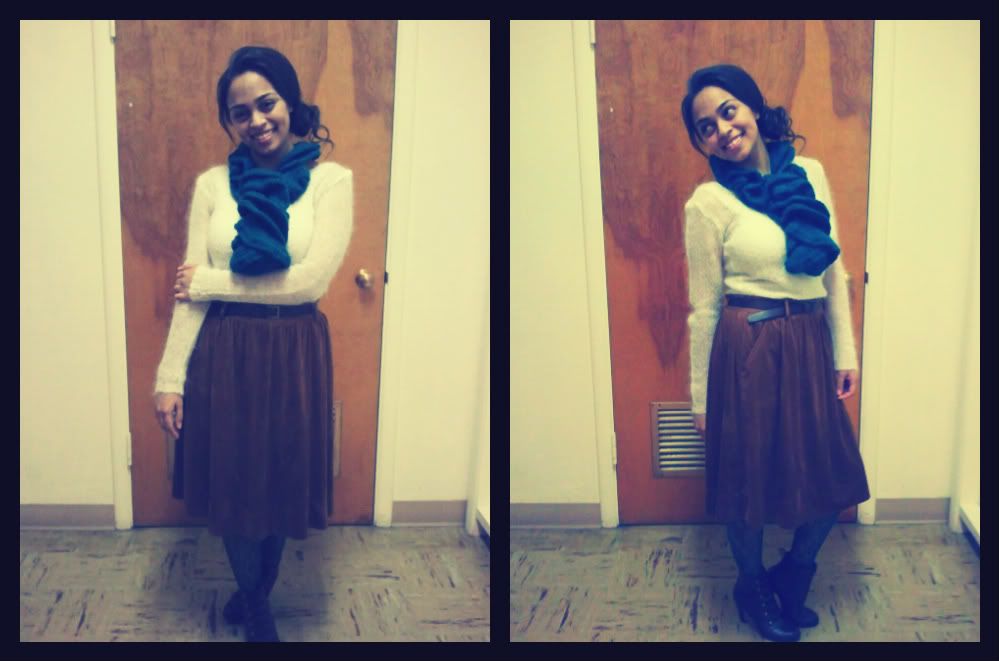 Sweater is Zara, but a steal from Goodwill for $5!
My scarf is a handmade gift from my sister. I love!
Skirt from Forever 21 for $20
Awesome tights from Forever 21 as well, for $8
Boots from Ross for $15
I hope everyone has an amazing Christmas weekend!
I am so ready to relax for a couple days and enjoy time with my family.
Merry Christmas all!