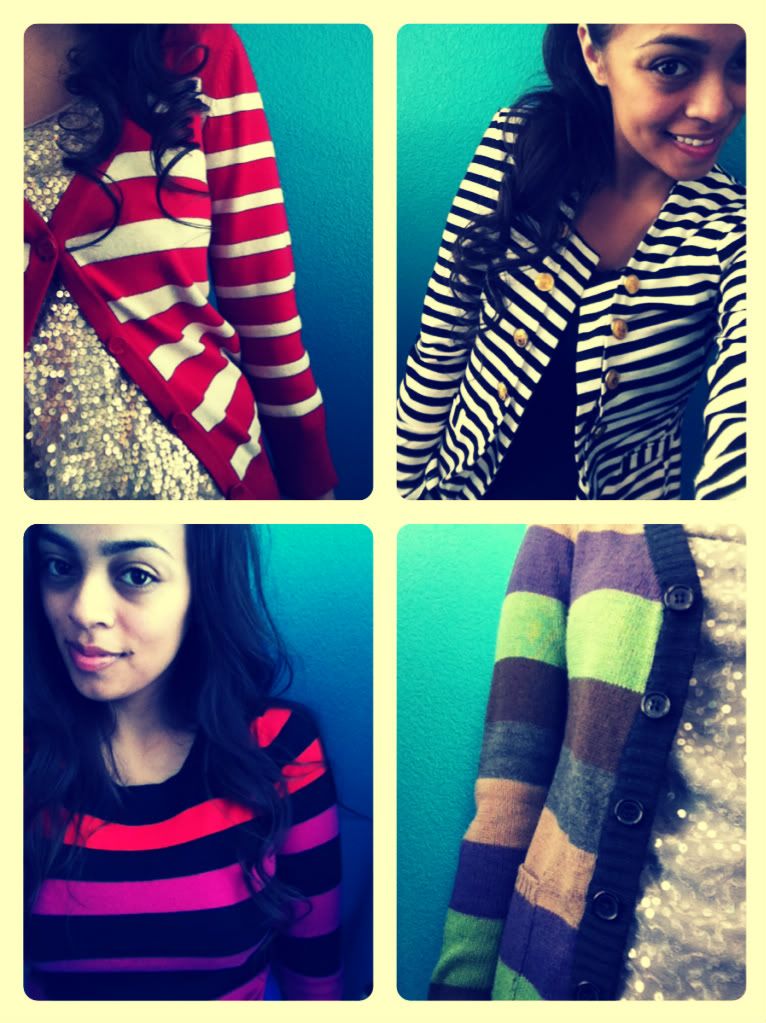 Red/White Cardi, Forever 21 $15
Black/White Blazer, thrifted $4
Pink/Red/Black Pullover, Old Navy $7
Fall Colored Sweater, Ross $8
Both sequined tops from Target - both under $10
What is in your closet ?
More than anything else I buy striped tops, cardigans, and blazers.
They are my staple, my must-have when packing for a trip, my safety net.
Throw a striped cardi on, and bam! I'm set.
Over the summer I bought a couple striped maxi dresses, I wore them pretty much every week.
In my mind stripes perk up any outfit, but I would like to expand my pattern choices.
I'm in the process of weeding out my closet a few pieces at a time,
but I can't seem to rid myself of my stripes.
This time around I'm looking to step outside my box and search for new patterns and pieces.
Take a look in your closet. Is there a consistent pattern in your shopping?
What do you buy most?
Current clothing crush is this dress from
Anthropologie
, full of stripes.
Hey, my birthday is coming up...
Anyone?? :)
Happy Wednesday!
xo,
Stefanie