There was no post last Sunday because this is where I was: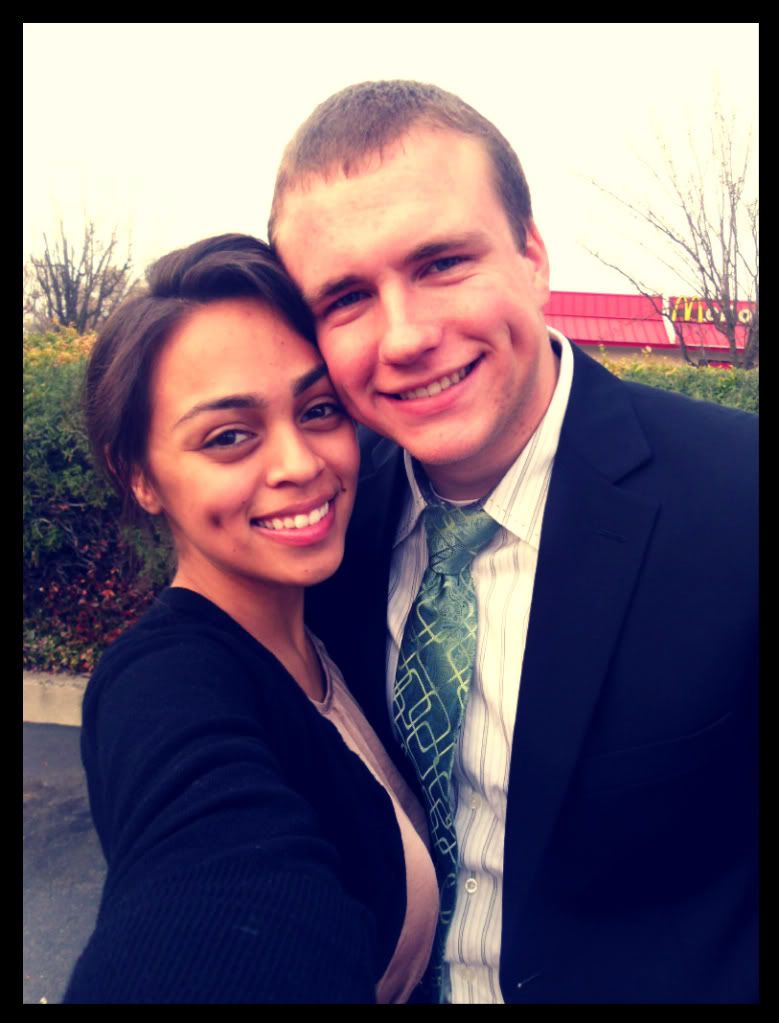 I headed up north to surprise my boyfriend The Musician :) Mission accomplished.
Soo pretty much, blame him for no post. Okay? Okay.
But isn't he cute?
Now, on to this week's post.
This is my, "I'm late, I need to be at church at 10:30, it's 10:29" outfit.
I look like I'm going to the office.
It was the kind of morning where I woke up late, with a sore throat and stuffy nose,
had to wash my hair, wasn't feeling super energetic, ya get the picture?
But praise the Lord anyhow, I made it to church.
And by George, we always have awesome times there.
So getting ready, I threw on my new shirt (that I
love)
and my straight black skirt.
If you don't have just a basic straight black skirt, I don't know how you survive.
This one was $20 and I'm pretty sure Target carries them 24/7, buy one today.
My hair was dried and curled in 10-15.
Sometimes I amaze myself.
I rummaged through my closet for shoes that didn't contain the colors red or orange or black
and slipped my dainty feet into the first ones I found.
Not matching is the new matching, ya'll.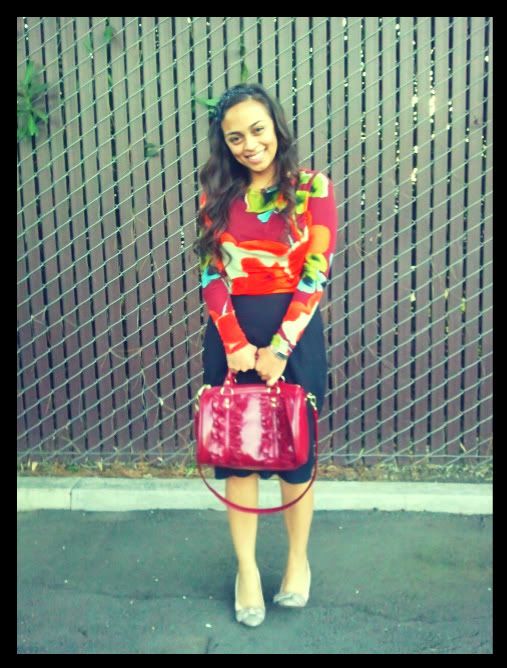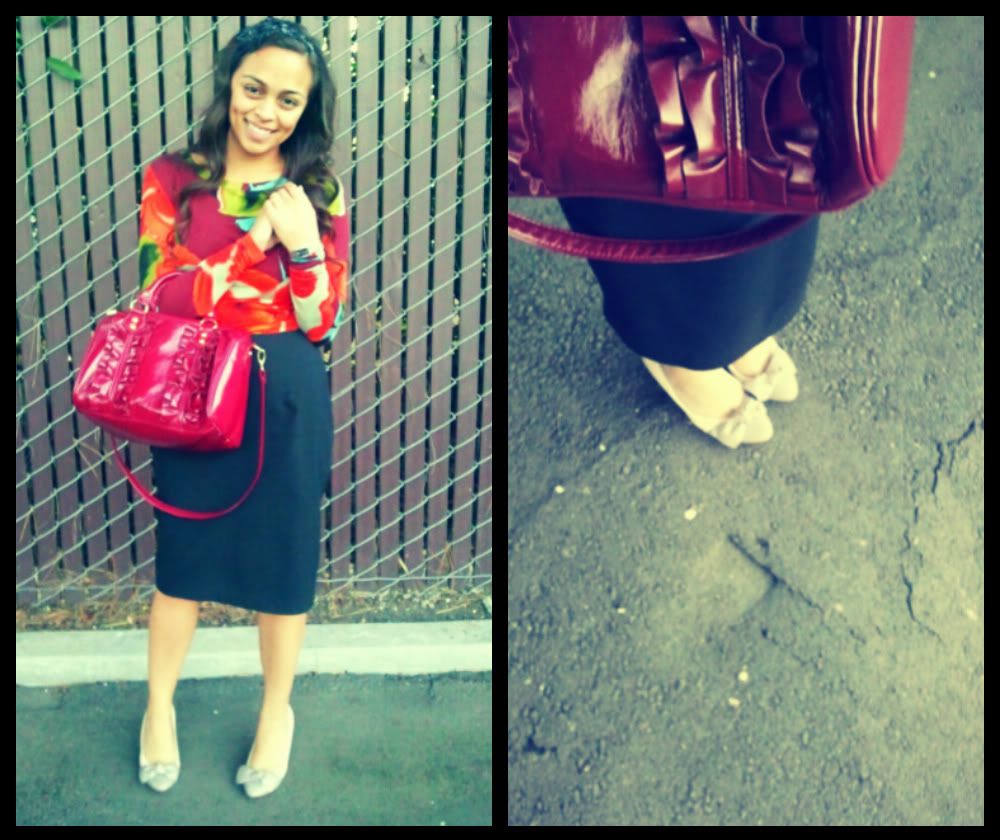 Shirt is Vera Wang, from Kohl's.
Skirt, Target.
Purse, Steve Madden from TJ Maxx.
Shoesies, Nine West.
Happy Monday!
xo,
Stefanie